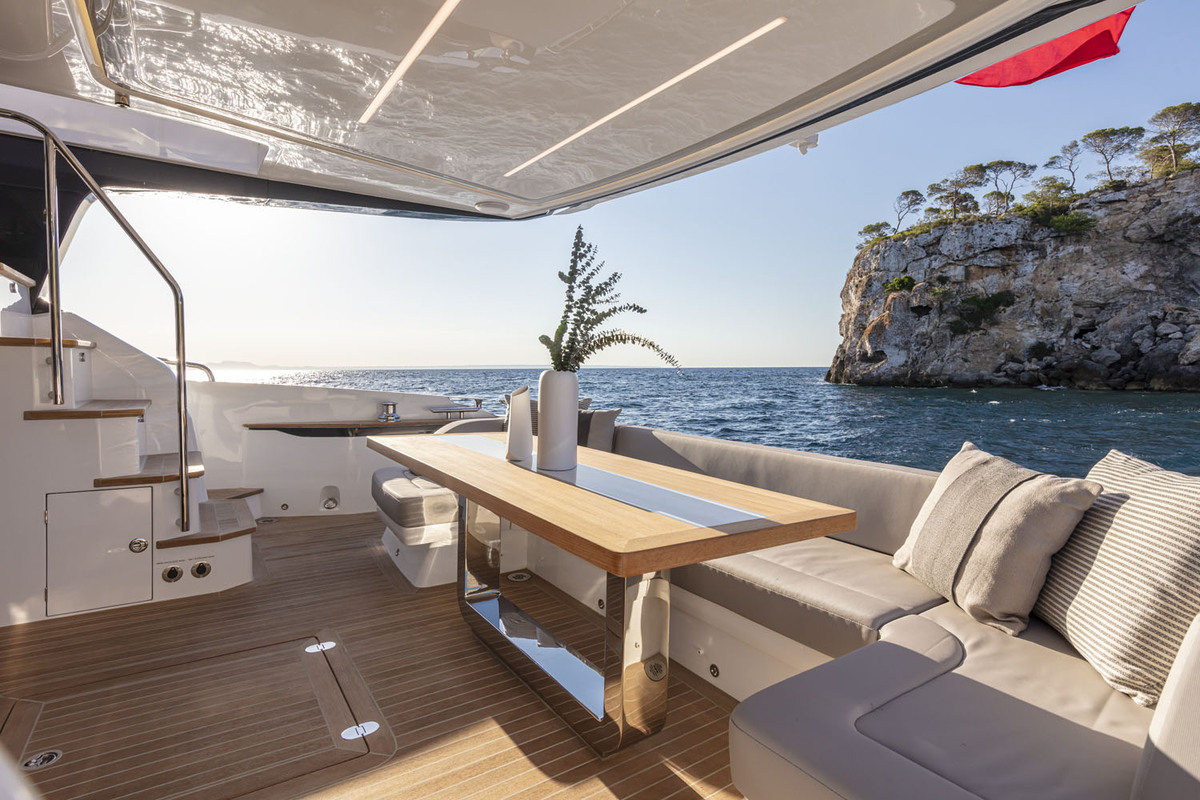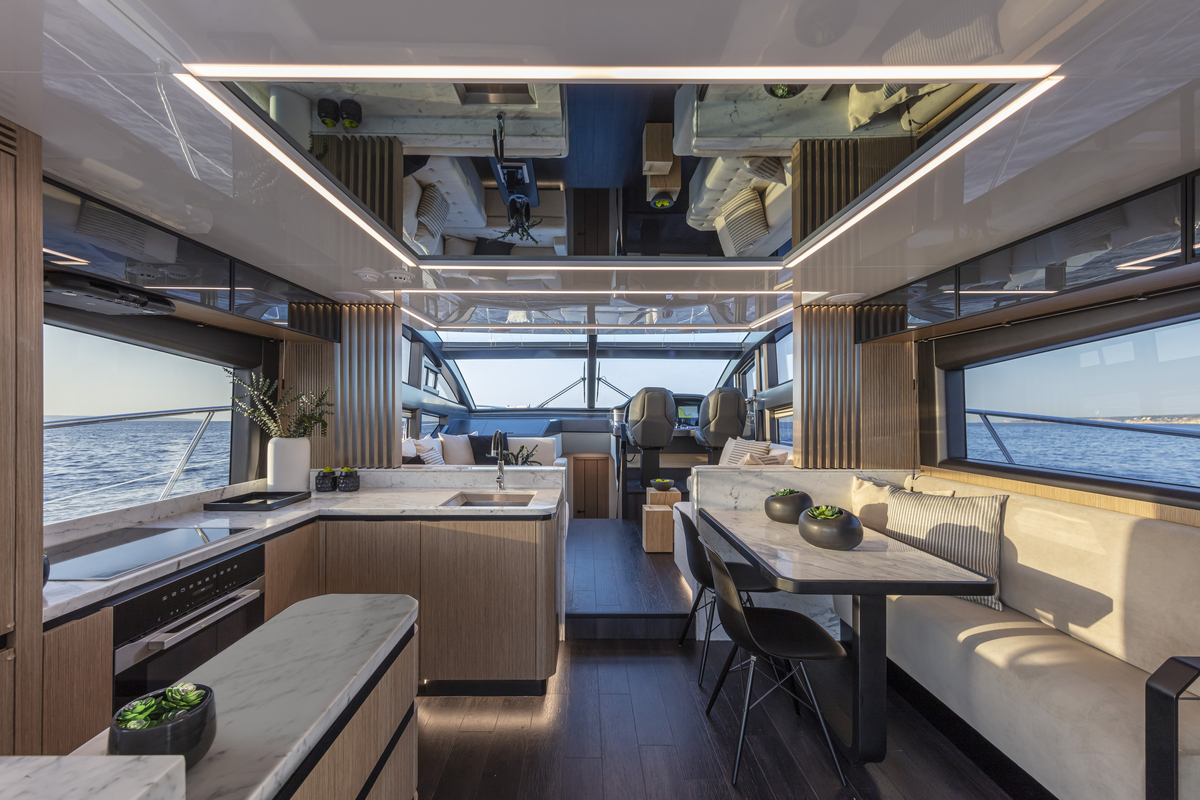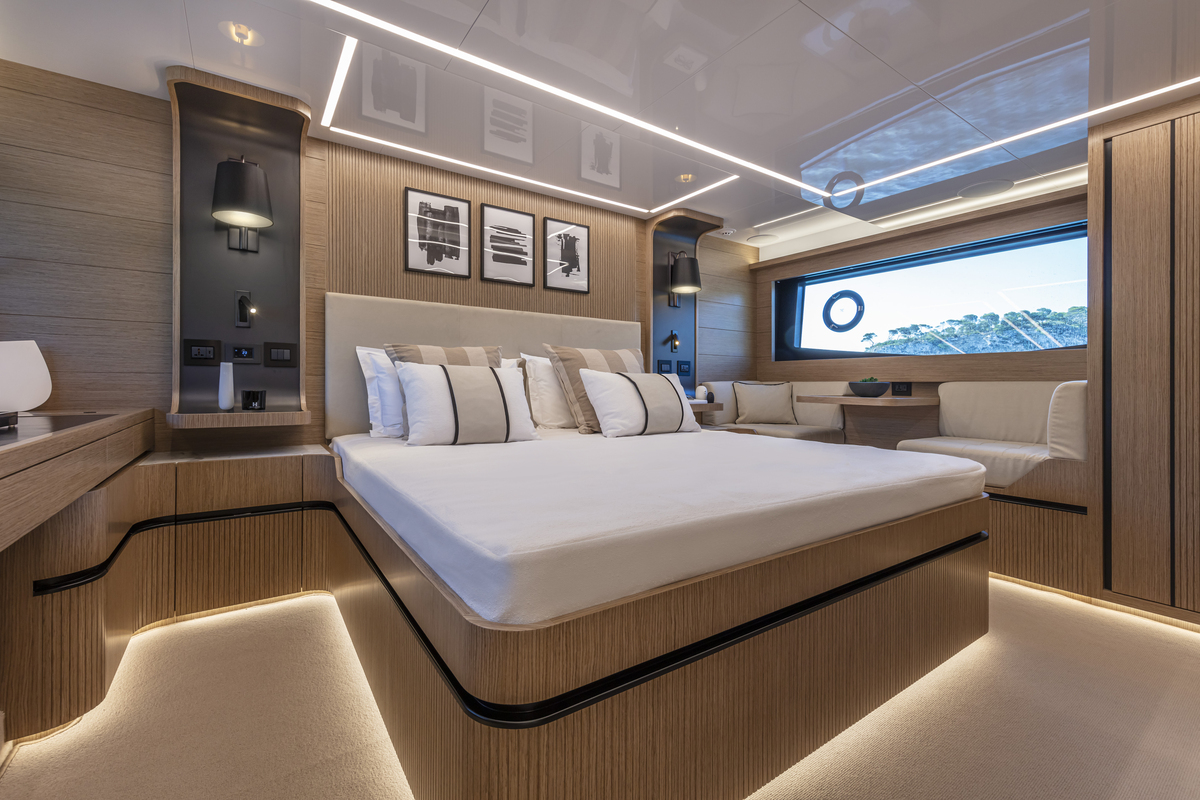 PEARL YACHTS in Menorca
Island Yachts Broker is the dealer for Pearl Yachts in Menorca. Pearl Yachts is a British Boutique Yacht Builder, building boats since 1988 meticulously designed by award-winning naval architect Bill Dixon and world-renowned British designer Kelly Hoppen.
Beyond customer service
Pearl yachts have been beautifully designed, with leading innovation in aesthetics and functionality, and excellent seakeeping. Adding an extra cabin where no other brand could, integrating next-generation propulsion systems ahead of the pack, and drawing bold, recognizable lines to the exterior are just a few examples of how Bill Dixon has brought Pearl Yachts into competition with the leaders of the industry.
Pearl's thoughtful design and world-class craftsmanship are evident from the beautifully streamlined exterior to the artfully spacious and stunningly appointed interiors. Owners are offered a choice of engines and liveries, and can tailor the interior with their choice of Kelly Hoppen-designed interior themes. Above all else, the yard always guarantees an unrivaled level of personal attention, working closely with each owner to ensure that every detail is perfect.
5 years comprehensive warranty
The shipyard offers the customer 24-hour after-sales service to ensure that you are satisfied with every part of your life as a Pearl owner. Plus, every new yacht benefits from an industry-leading 5-year comprehensive warranty, designed to safeguard your investment, protect your residual value and give you complete peace of mind well into the future.
To learn more about the Pearl Yachts boats in Menorca and the latest news from the shipyard, contact us and follow us on social networks!