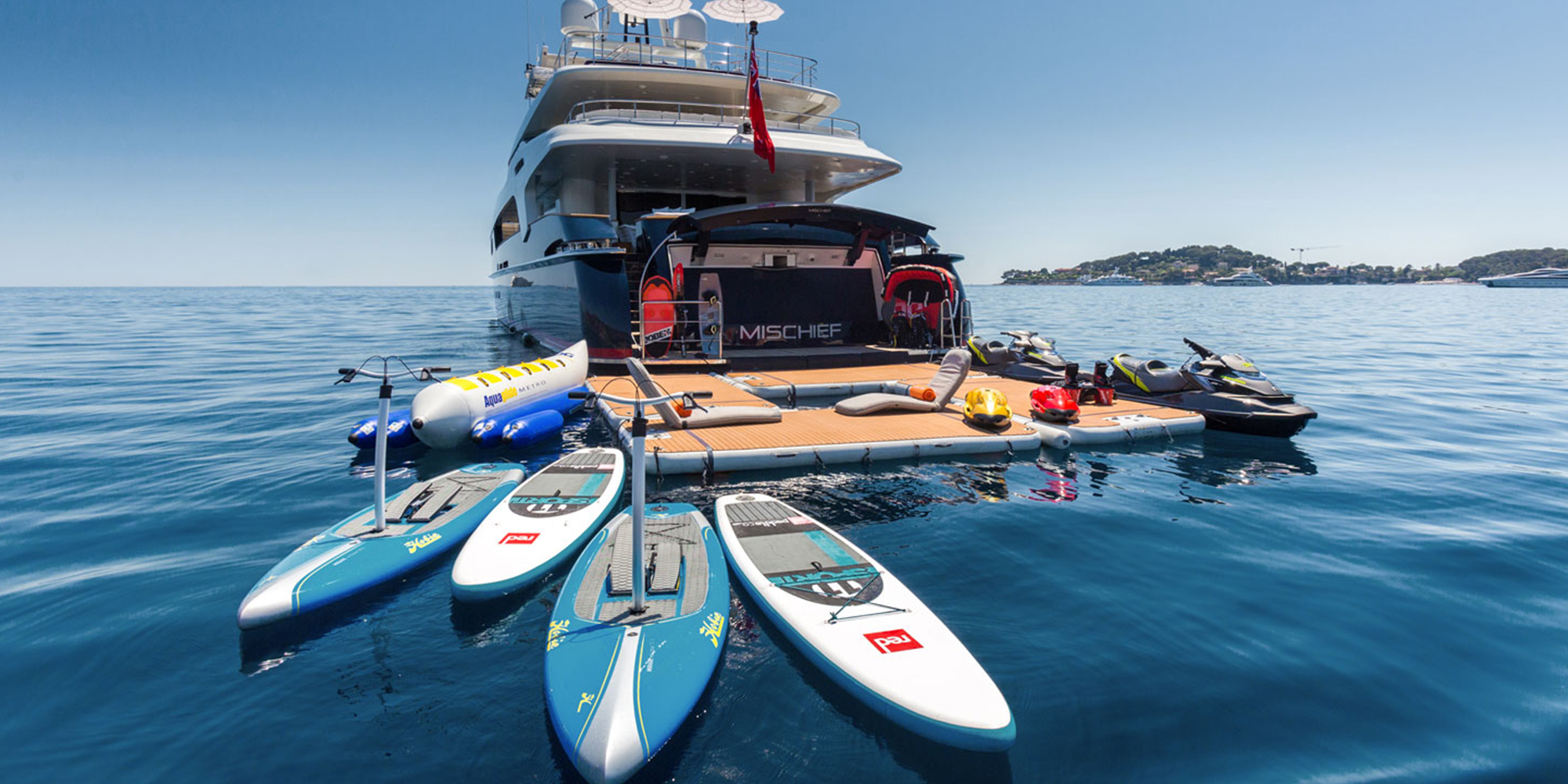 Your own private island: Relax at water level…
Island Yachts Broker is the exclusive distributor in Menorca of NautiBuoy Marine.
Available in four different sizes, the NautiBuoy Marine Platform is stable, simple to manoeuvre and easy to lift from the water. These are the essential features but they didn't stop here. From stainless steel D-rings to soft handles that don't scratch the boat or mark the deck, they have thought it all through.
One of the key features is the unique Air Toggle System, which as well as allowing platforms to be linked in multiple configurations, provide a 2nd air chamber for safety.
Multiple functionalities:
Your own private island where you can relax at sea level.
Fun and safe to practice water sports (you can use the platform as a mooring for auxiliary pneumatics, jet skiing, paddle-surfing, ... as if it were a dock).
Excellent for the development of cleaning and maintenance of the hull of the boat.
These platforms are handmade to the highest standard. There's been no compromise on quality -they have obsessed overy every minute detail to bring you a product that will exceed your expectations.