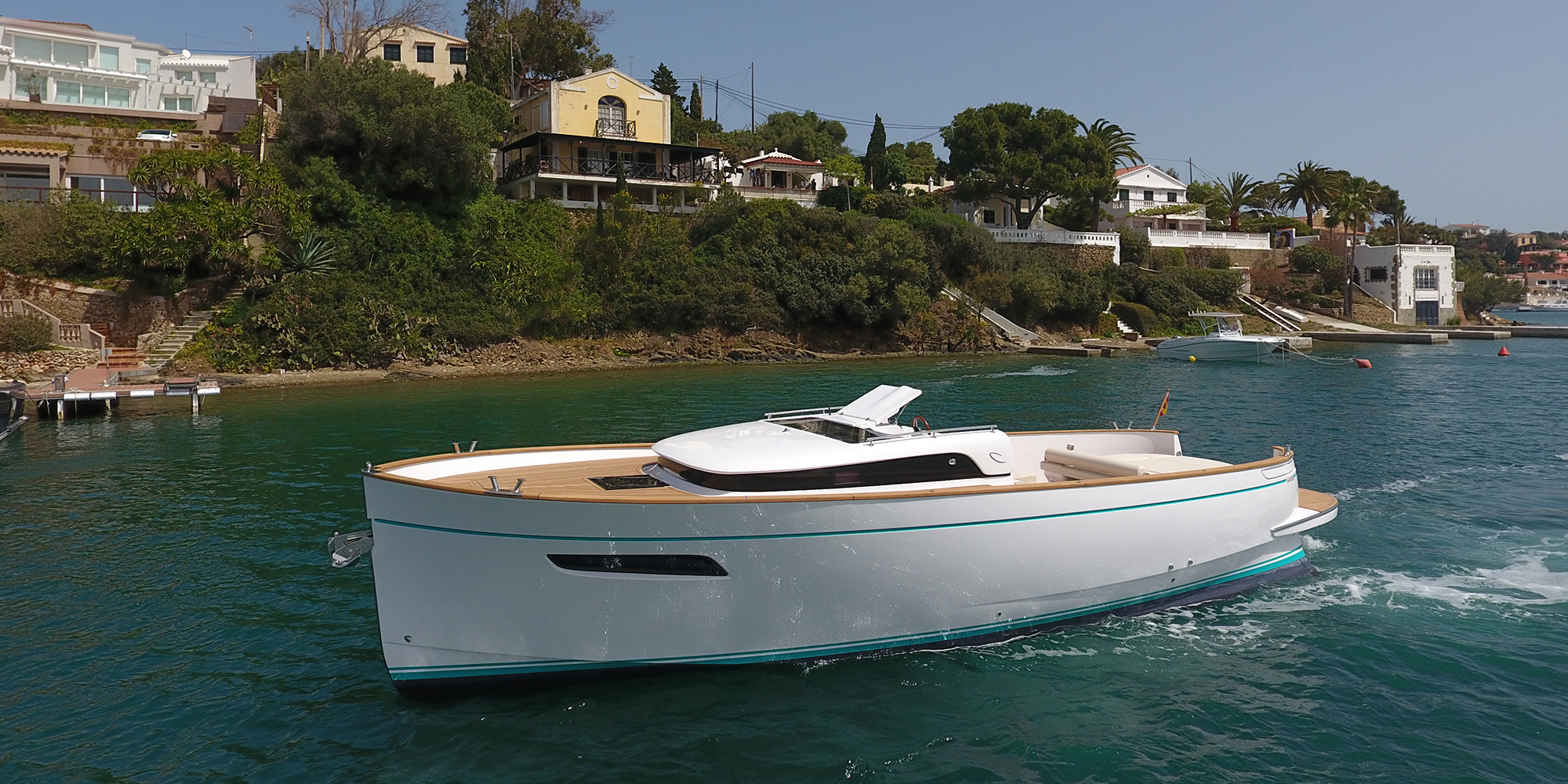 Test center of Apreamare Gozzo
When purchasing a boat it is essential to know first hand its navigability, finishes, spaces and comfort. In this boat not everything is design, its marine quality is very remarkable.
In Apreamare Spain we are convinced that the new Gozzo meets the most demanding needs. With finishes of the highest quality and a solid and comfortable navigation, easily reaches 30 knots.
What says the Specialized Press of the new Gozzo?
Independent professionals and editors of the main magazines in the nautical sector in Spain (Nautica & Yates Magazine, Skipper, Barcos a motor, ...), bring out relevant information about the latest launch of the Italian shipyard Apreamare: the new Gozzo, winner of the prestigious contest Europen Power Boat Of The Year 2018.